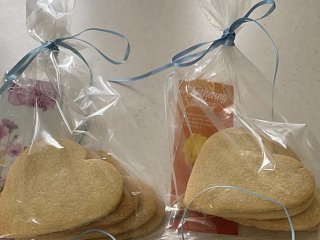 As worship was not possible at the time of Mothering Sunday the church decided to reach out to mothers and other ladies in the village to recognise the Day.
Each gift contained two heart-shaped shortbread biscuits and a bookmark with a verse from the Bible along with the good wishes of the Alnmouth church.
One resident wrote back saying,"I was on my own so it made me feel better.It is so nice what the church does."
Those delivering the gifts felt that it was lovely to be getting out and offering a little bit of sunshine.