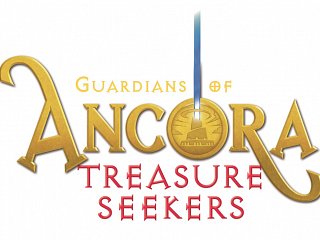 GUARDIANS OF ANCORA: TREASURE SEEKERS
In the first week of the Summer Holidays the churches of Alnmouth, Lesbury, Longhoughton (including Boulmer) and Howick ran Scripture Union's 'Guardians of Ancora – Treasure Seekers'. The Holiday Club comprised of a mixtures of Bible stories, music, dancing, crafts and games. The week finished with a family barbecue to which all the children and their families were invited.
The children were Guardians of Ancora and were seeking the lost Treaure stories of Jesus. They learnt how God gave his son Jesus to the world. That Jesus is Lord of all and overcame death to show us eternal life.
For God so loved the world that he gave his only Son, that whoever believes in him shall not perish but have eternal life. John 3:16